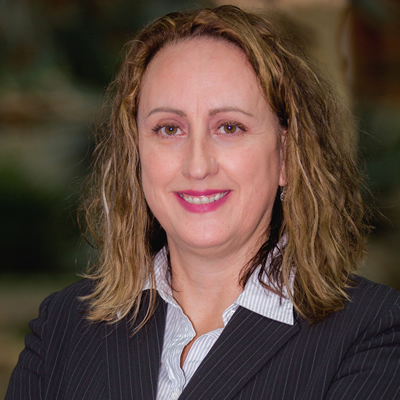 Melissa Whitley is Vice President, Client Services with BluePeak Advisors, a division of Gallagher Benefit Services, Inc.  Melissa has over 25 years of experience in health plan and Pharmacy Benefit Manager, (PBM) operations, with the past 12 years focused on the Medicare Part D business and Compliance. Melissa's expertise is in the identification and remediation of Medicare Compliance and Part D operational issues and risks. Her experience in understanding both the business and IT components of operations has proven instrumental in her success. At BluePeak, Melissa conducts compliance mock audits and Part D operational audits and assessments. As part of the Executive Team, Melissa is the executive sponsor on most of the projects executed by BluePeak.
In her most recent role, Melissa was the operational business leader for the migration of the Medicare business of a large health plan to a PBM, a large multi-year project that included implementing over 2 million members, over 50 contracts and 600+ plans into a new claims system.  Melissa led a large team of project managers and business analysts who were responsible for developing the business requirements for this project, building and executing all user acceptance testing and developing all of the post-production processes for the Medicare Part D claim operations.
Melissa's extensive operational background includes the development and oversight of commercial & Medicare Part D claims adjudication; management of call center, client services and account management operations; supporting member website design and production; management of front-end operations, eligibility, benefits, clinical edits, and formulary set-up; management of post adjudication Med D operations, PDE, retro LIS;  development of the rejected claim review process for formulary oversight and overall process improvements for all operational areas.  In addition, Melissa has developed quality assurance, training and oversight and monitoring programs for all areas in Part D, and participated in compliance and financial audits from CMS and other governmental agencies and third parties.
Melissa's project management skills included identifying opportunities, implementing and maintaining solutions to meet the complex business or compliance needs including activities such as compliance and regulatory interpretation; performing business needs assessments; developing business requirements for IT; building and executing user acceptance testing protocols and participation in organizational changes and subsequent business streamlining due to company acquisition.  These projects included opening a new call center facility and the migration of the Medicare Part D business of a large health plan to a PBM.
Melissa holds a Six Sigma green belt and is a certified trainer.  She received her Executive MBA from Strayer University and holds a B.S. degree with Honors in Business.