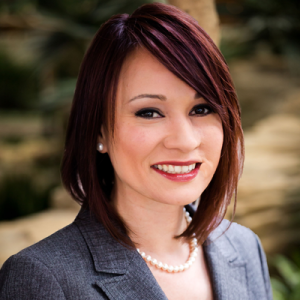 Genevieve Regal is a Senior Consultant at BluePeak Advisors. With 12 years of pharmacy related leadership experience, Genevieve has supported both Health Plans and PBMs to improve Medicare Part D regulatory compliance and to optimize patient care. She effectively implements clinical initiatives to ensure programs bring value in order to adapt to the changing pharmacy paradigm.
Before joining BluePeak Advisors, Genevieve Regal worked as a Director of Medicare Part D Pharmacy Operations where she led a health plan oversight team that monitored all PBM vendor operations for regulatory compliance and quality improvement. With specific knowledge in Medicare Part D requirements, Genevieve developed Best Practices recognized by CMS Regional Offices, testified at Adjudicated Law Judge hearings, reorganizing departmental operational functions, and led post sanction procedural development to remediate CMS findings. Utilizing her clinical pharmacy and business development background, she has also led projects related to coverage determinations, redeterminations, and direct member reimbursements. Additionally, Genevieve was a PBM Regional Director where she participated in CMS program and validation audits, developed CMS sanction post audit corrective action plans, and implemented the design of a coverage determination and appeal software system. She has also presented as a subject matter expert at industry conferences.
Genevieve Regal received her Doctor of Pharmacy from the Philadelphia College of Pharmacy, University of the Sciences. She also graduated Summa Cum Laude from George Washington University with a Healthcare Master of Business Administration Degree. Genevieve is Medication Therapy Management certified by the American Pharmacist's Association. She is also published nationally in Drug Topics Magazine related to Medicare and Medicaid drug pricing. The Central Pennsylvania Business Journal named Genevieve as a 2016 Top 40-under-Forty Award recipient.
In addition to Medicare, Genevieve has broad based experience in hospital, long term care, and community pharmacy. She also has experience as a Medical Mission Pharmacist in various countries such as Haiti, Honduras, Nicaragua, and Mexico.